Racine is known for its bakeries and two of them are located on Douglas Avenue. Two of the three original hardware stores in Racine are located on Douglas Avenue. And, Douglas Avenue is also home to a number of resale, antique and consignment shops.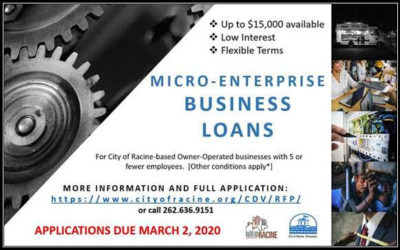 City of Racine 2020 Small Business Loans - MICRO FUND Financing options for early-stage micro-enterprise businesses The City of Racine is expanding financing options for early-stage microenterprise businesses through the Microenterprise Financial Assistance Program,...
read more
Get the Lastest Douglas Avenue News and Events in your Inbox
In 2008, the City of Racine received a petition from property owners along Douglas Avenue that requested the creation of a Business Improvement District (BID) for the purpose of redeveloping Douglas Avenue.
Douglas Avenue Business Improvement District
P.O. Box 44605
Racine, WI 53404
Phone: 414.587.8425
[email protected]